This gallery showcases the new approach and work of Ken Law.  For 2018, he is focusing on combining his love of abstracts, neo-expressionism, expressionism and graffiti on to canvas.
Stop: Who AM I?  Is a 28x28 inch canvas painting and is number Five in a series of paintings where a love of abstract, urban, graffiti, expressionism come together with mind-scape images common to Ken Law's work.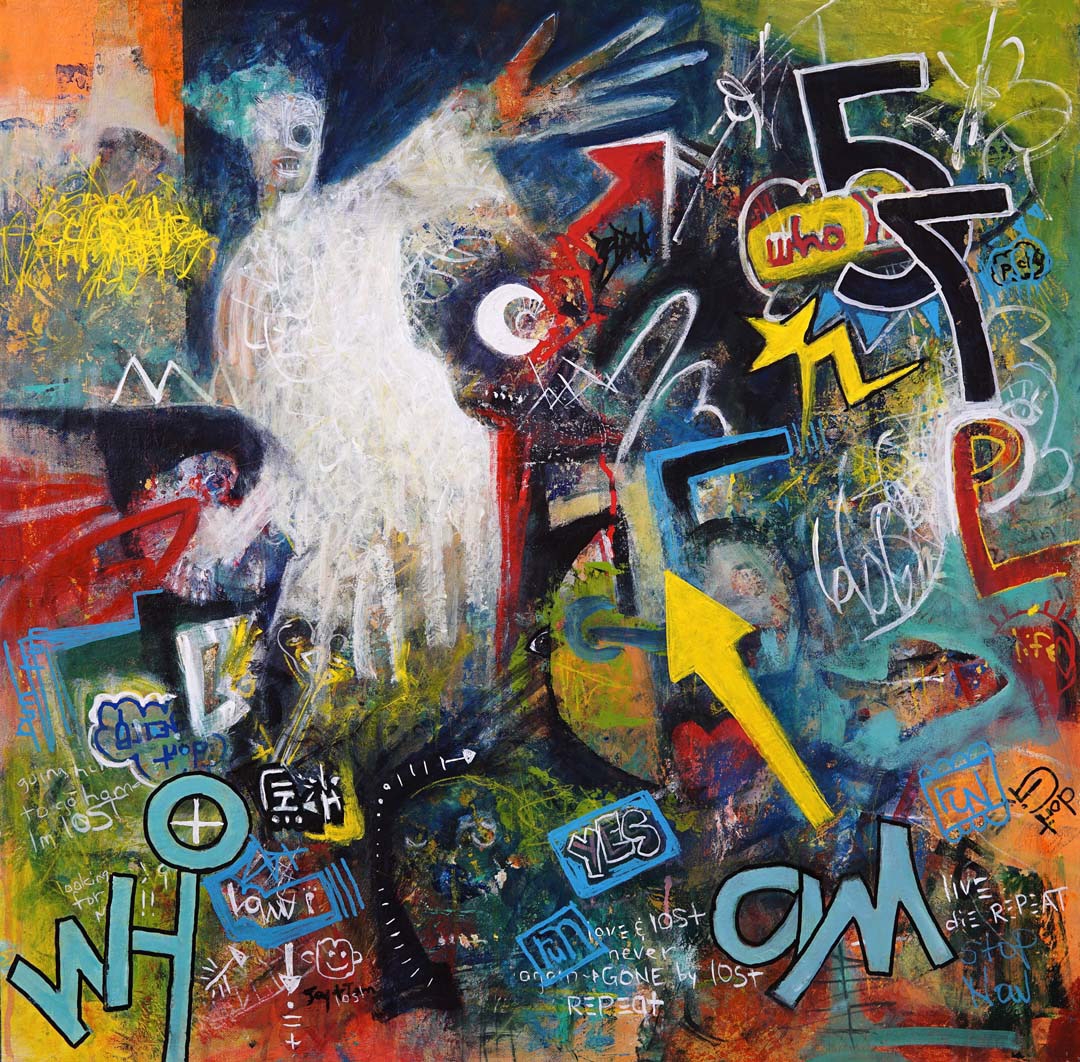 Number Eight is the In My Head canvas painting.  It to is 28x28 inches. Mark Making is new to art, but in Law's later paintings, it begins to be a part of the whole.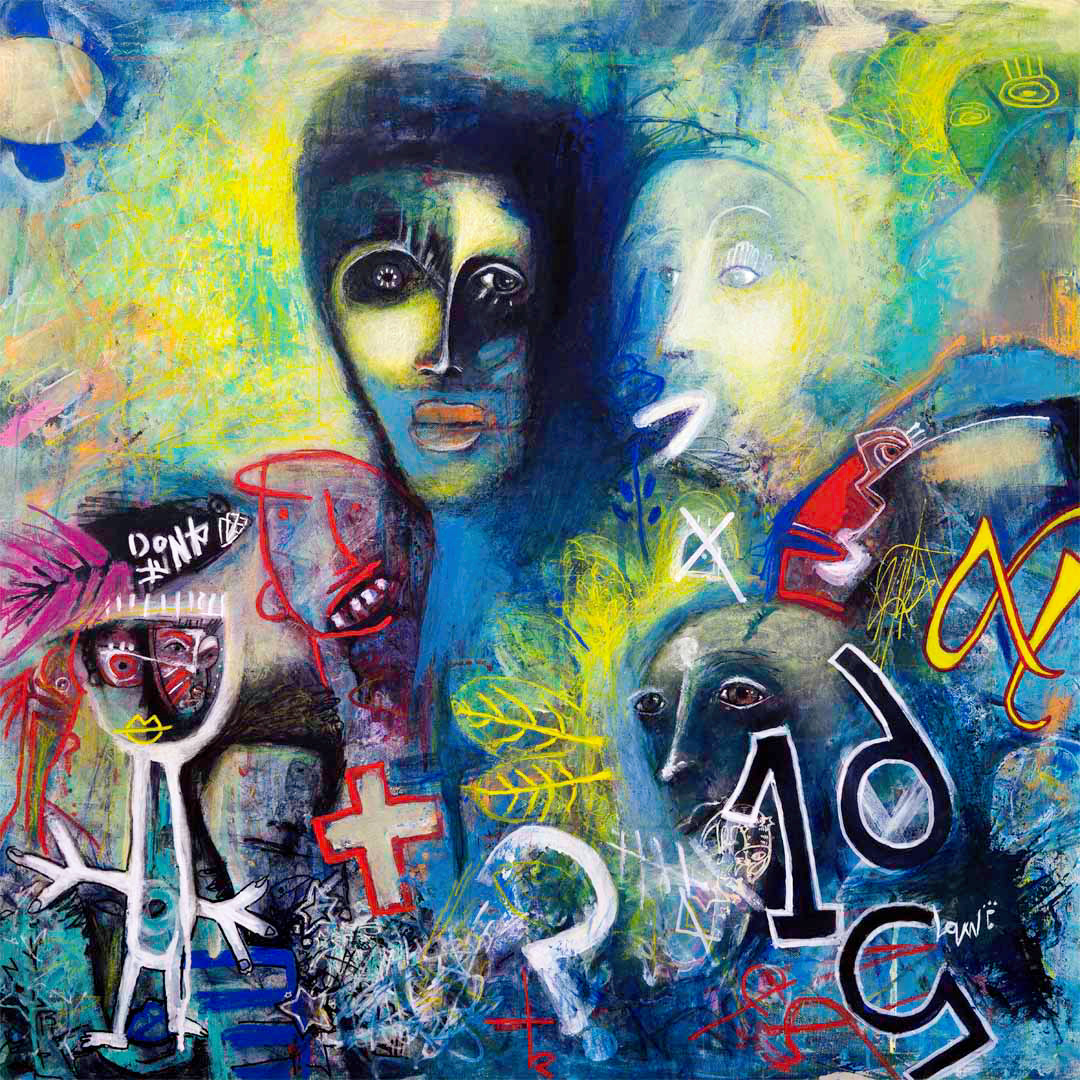 Law paints on loose canvas.  "It's closest material to watercolor paper and can be cut to any size I like," he says.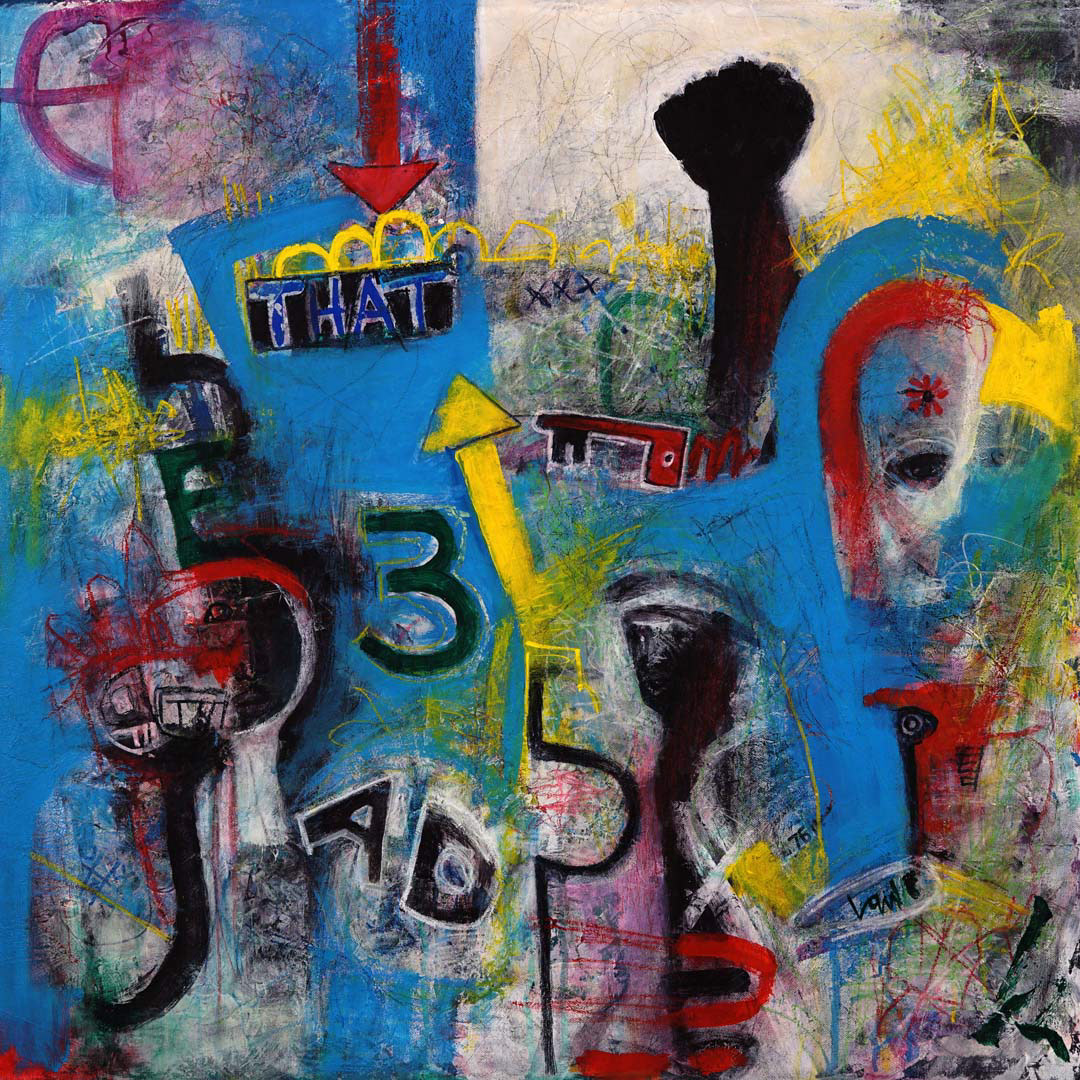 Call Back, like the 2018 series, has Chinese symbols, numbers, and Army call signs.